Watch
I was going to do more but my computer is so slow and it's really getting on my nerves when I draw, so here.
Each one is 30

. First come first serve. I don't do holds.
You can do anything you want with them, change anything you want about them once you've bought them.
1: ~
EpicHawkwing
2: ~
Komic-Kakebackup
I will probably do more adoptables soon (today?) but I will probably do different species.
More characters for sale: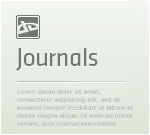 Characters for sale [AUCTION]I wish I didn't have to do this but I have to gather points for refunds and there's a lot of characters I just don't use, so...
There are more than these, but some of them are adopted from others so I can't sell them, some of them have no references yet, and some of them are just too precious.
About Charlotte, Flenn, Xander and Aster: I know these were going to be co-owned characters either, but let's be honest, it's not like me or any of the co-owners ever used them.

It's going to be a point auction, you can bid anything (except for 0 points, but you can bid 1 if you really want to). There's no start bid, no autobuy. It ends within a week

Awesome designs!!

Reply

Reply

Can I have the 1st one please?

Reply

Ffffff I really want the second one ;A; Can I have it?
Reply